In academia, the 'lost generation' refers to mid-career scientists and researchers that, after completing many short-term contracts and temporary positions, find themselves largely excluded from research careers due to lack of opportunities for permanent positions. This cohort often also experience difficulties in exploring career paths in other sectors in society, causing suffering and an enormous loss of human talent and financial resources. What are the main factors behind this issue, and how do we solve it?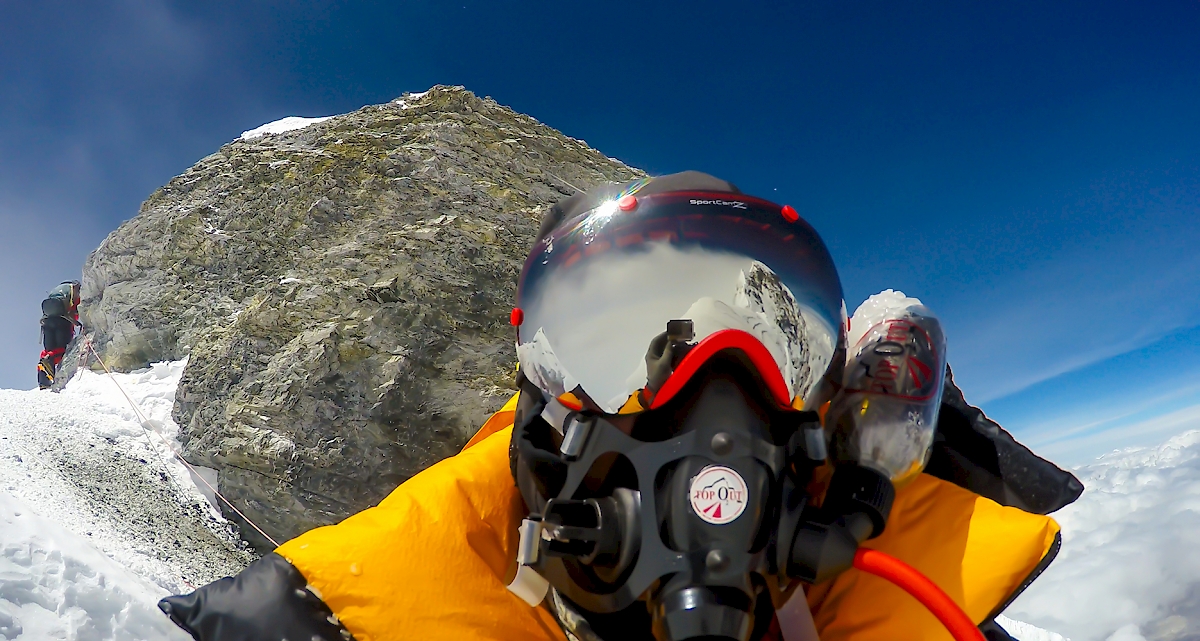 The 'lost generation' is an issue that resonates intensely with many people, as it is widespread and affect peoples' lives deeply. However, very little has been done at the policy level, even though there have been recommendations to implement change both in the US and in Europe.
This July, we organized a workshop session at EuroScience Open Forum (ESOF) 2018 (this year in Toulouse, France), which is a large forum that brings together researchers, policy makers and the public. The focus was on current challenges and possible solutions to mitigate the present situation, and to avoid future 'lost generations'.
Re-structuring the academic system: responsibility and sustainability
The 'lost generation' is a term ascribed to Gertrude Stein, who used it to identify writers coming of age during World War I, to whom pre-war values were no longer relevant. In broad terms, it usually refers to an unfulfilled generation coming to maturity during a period of instability where "old truths" are no longer valid. Academia is not the only sector suffering from 'lost generation' characteristics, however, the current academic system exacerbates the problem.
Academia is a broad identifying term, but is composed of distinct fields in different countries with diverse institutional models. This poses a challenge for identifying causes and proposing policy recommendations, as their implementation will—and should!—vary across the sector. We largely focus on systemic issues.
The 'conventional' academic research career is fixed, going from PhD student to a 'training' period of post-doctoral work followed by a tenure-track period, and finally tenured positions, i.e. stable Principal Investigator (PI) and professorial positions. This is an outdated system as it does not serve the best interests of most researchers or the advancement of science.
The number of people in academia has grown very fast and the system is now underfunded and hyper-competitive. This has drastically reduced the number of openings and the incorporation rate into stable positions, with a simultaneous increase of short-term contracts and temporary fellowships that can run for the whole life of a researcher. These short-term positions carry high uncertainty and low benefits and eventually, in many cases, lead to a dead end.
Permanent, non-professorial researchers
One option to counteract this problem is to implement new intermediate stable, long-term positions within research teams distinct from PIs or professorships. These would be positions such as technical staff, research staff or independent investigators within larger teams. This would allow the retention of talented people that do not want to lead or manage research projects, but who are a major asset in research teams. It would also solve current problems of maintenance and continuation of knowledge.
The proliferation of short-term contracts results in a very high turnover of personnel in research and much scientific and practical knowledge (e.g. laboratory skills) is lost, slowing down or even stalling scientific discovery. Most team leaders and researchers during the ESOF sessions were highly supportive of this measure.
Investing in the future
Rolf Tarrach, president of the European Universities Association (EUA), pointed out: one reason this may not have been implemented so far could be the fact that governments would have to pay more in pension schemes (as long-term positions with full benefits would replace many short-term positions largely without benefits). However, and as Rolf Tarrach also commented, if we can convince decision-makers about the importance of investing in research, the implementation of intermediate positions should also be possible. This movement should be seen as an investment towards an increasingly knowledge-based society, and as such, would be a long-term asset and not a burden.
A less consensual point is that of a funding increase. Although there was agreement at the ESOF session that increased funding in Higher Education and Research is beneficial and should be part of the solution, this will not be enough in itself to solve all systemic flaws. A more realistic view is that advocating for increased funding should be combined with proposals of structural changes, and how to better manage and balance the current situation.
Knowing the options
Ultimately, we are all responsible for choices we make during our career and, as such, to enable better decision making surrounding career choices transparency is crucial. Rolf Tarrach proposed that each institution should make all data on the career progression of PhD students, postdoctoral fellows and higher research positions freely available and visible.
If retention rates and outcomes would be made public, then researchers can evaluate career options and make informed career decisions. This would also generate accountability and transparency at the institutions level, which is currently broadly lacking. This proposal is currently under evaluation at the board of EUA.
Information and transparency
An issue that has been very prevalent in the discussion on the fate of mid-career scientists is around the almost complete lack of information. It was the general view during the ESOF session that without knowing where, how and what is happening to researchers at different career stages, it is impossible to design strategies to mitigate and solve the problem.
If institutions publicly show the professional, short-, mid- and long-term outcomes of their researchers, we would have a more complete picture. This is a challenging task, and it is unlikely that all institutions will agree to do this. However, many institutions are not carrying their share of responsibility and accountability for the fate of their personnel. For the sake of transparency and fairness, we should encourage and support those that do, and pressure those who do not.
Incentivizing information-sharing
The European Research Council (ERC) program has been lauded as among the best in ensuring that research remains of high quality and hypothesis-driven, where the only criteria for evaluation is scientific excellence. A PI that has received an ERC grant brings funding and prestige to the academic institution and therefore becomes a strong asset.
The President of the ERC, Jean Pierre Bourguignon, talked during the ESOF session about a new proposed measure in which not only the professional outcomes of the ERC grantees, but also of their team members, will be tracked. Following the team is important, as it increases the PI's accountability and responsibility, and provides clear incentives to put this issue front and center. This scheme will also allow us to see what the results are for the academic system itself: does having an ERC grant help the team's researchers or just the Principal Investigator?
Overall it is clear that more and higher quality information is needed. It does not solve the problem per se, but is key in defining strategies to do so.
Empathy and humanism
Academia still relies mostly on publication record as evaluation criteria. During the ESOF session, it was raised that this focus on publications has created a system in which there is an increasing lack of empathy from PIs towards post-docs. This is almost never intentional, but rather the PI's response to external pressures to keep afloat in a hyper-competitive and underfunded environment. How do we ensure that we value empathetic and compassionate leaders that provide good research environments? Supporting other metrics such as mentorship and training records, measured in positive outcomes, would create a positive incentive. Encouragingly, best practices in these areas are being developed.
Kindness in science
Some difficult questions were raised during the ESOF session: is academia so cutthroat, unsupportive and competitive that it is quickly becoming unattractive? Are we losing the skills and talents of some of our brightest people because they decide to leave or can't continue under this model? Renee Schroeder, a professor at the University of Vienna believes there is truth in this. Schroeder recommended that researchers should choose a laboratory based on the empathy and support level of the PI, and the professional outcome of their researchers, not solely on their publication record. This is especially important for the career development of mid-career researchers, as they rarely have support and mentoring beyond their PI.
A new initiative coming from New Zealand has started to address this. The group behind this initiative held their first 'Kindness in Science' workshop in December 2017, and aims to build a movement for a more inclusive and kind scientific enterprise. Researchers from all career stages find value in adding a bit more kindness into the scientific system. Maybe we will find that science itself will also benefit from it?
Academics are valuable for society
What is learnt in a PhD and the following years of academic research is not only technical. Some of the most important aspects of research training are how to think critically, how to develop complex thought processes and the development of creativity. All these skills are vital for navigating the challenges that society face today and in the future. These are characteristics that time and time again have been highlighted as crucial for the future of our society. Mid-career scientists have honed these skills, and coupled with others, such as leadership and the ability to deal with uncertainty and new challenges, makes this cohort a strong asset for broader society.
Taking initiative
This problem is further intensified by a lack of specific career developmental tools for this cohort. We should not treat PhD students and senior researchers' career development the same way, as the challenges and experiences are distinct. Some initiatives, past and present, tackle this problem and hopefully more will come in the future. Other notable initiatives include books that discuss best practices for career development: for example the book "What Every Postdoc Needs to Know" and a similar book for PhD candidates.
Can we prevent or, at the very least, minimize future 'lost generations'? Maybe we can by following these initial steps: (i) Re-structure the research system to include more intermediate stable, long-term positions; (ii) Track the progress and outcomes of this cohort; (iii) Provide better tools and schemes for career development; and (iv) Share the responsibility between all stakeholders, to have a fairer, more transparent and kinder research system.
Note: This article is published under a CC BY license.