Changing behaviours is difficult. It is tough to quit smoking, save more money or choose the stairs over an elevator. Behaviour change becomes even more complicated when compounded with the challenges of poverty. Development practitioners around the world are committed to the cause of finding and implementing solutions that help improve the lives of thousands of people across the globe. Part of the challenge in doing this is to actually find good solutions. But the bigger, often ignored, task is making sure that the intended beneficiaries are fully on board.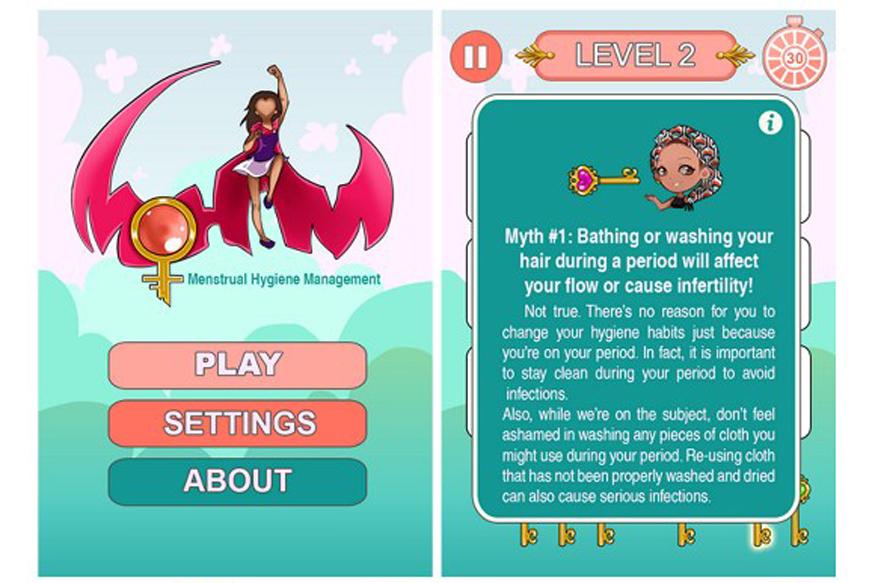 If development practitioners want people in Kenya to start using oral salts to treat diarrhea or bed nets to prevent mosquito bites, or people in India to use toilets instead of defecating in the fields or condoms for safer sex, it is insufficent to launch top down programs, often planned and managed from abroad, without consulting and communicating directly with those in need. Dictating behaviors ends up in failed solutions: bed nets end up being used as fishing nets, condoms become balloon animals and toilet seats turn into flower pots. That's how ideas fail, not because they weren't good ideas but because people were not convinced to change their behaviors to accept them.
In order for a solution to work, it has to make sense to people. They should be able to visualize how the solution will change their lives, they should have a reason to break their habits and embrace change. In order to make solutions work, we need to inspire behavior change, not command it. Behaviors, even sticky ones, can shift if information is provided, remembered and acted upon. We need effective communication to inspire change. That's where games come into the picture.
Games can change behaviour
Games appeal to human psychology in a way many other communication tools don't. Most games have a storyline, a plot that the player can become a part of. Then there's the crystal ball. In the span of a few hours, players are able to see the consequences of their actions, both good and bad. Finally, there's the trophy. The game rewards good decisions. When the story, the crystal ball and trophy all come together in a virtual world, it leaves an impression on our brains that transcends the boundaries of that world.
Games have received bad press for impacting behaviors in the negative direction, from glorifying violence to objectifying women. Mention the word video-games, and so many of us have images of adolescent boys locked up in a basement apartment with empty soda cans and pizza boxes littered around them. But gradually, that stereotype is breaking, not only because the average gamer has changed in terms of age and gender, but also because games are no longer just about guns and cars.
The past decade has also seen rapid shifts in access to technology. We are at the cusp of the next big technology boom: the global penetration of smartphones. The Ericson Mobility Report2 predicts that 70% of the world's population will be using smartphones by 2020. We are looking at a world where smartphones are now available in areas where even toilets are a luxury. This boom opens a window of opportunity to reach those living in poverty through games on their phones.
What if the power of games could be harnessed to create positive change?
Gaming for social impact
In recent years there has been a rise in 'social impact' games, games with a purpose, games that put the time of many young (and old) people to good use. From curing depression (e.g. SuperBetter) to raising awareness about pregnancy in Kenya (e.g. 9 Minutes), the interactive nature of games is being increasingly used to build capacity and spread awareness.
Dialogue around serious social issues such as menstrual hygiene, open defecation, racial stereotyping or birth control can be tricky to initiate and sustain. These issues are so deeply inscribed in our social constructs and myths that few people question them, and even the ones that do find it difficult to engage in a dialogue around them. Video games can target these social constructs and prompt individuals to challenge them in a fun way. Games can bring the dialogue to the comfort zone of young girls and leverage the convenience of technology and the interactive nature of video games to promote social change.
Introducing GRID
It is these shifting trends that inspired the foundation of GRID - Gaming Revolution for International Development. GRID is a social venture motivated by a desire to explore the role that games can play in information provision and behavior change in the developing world. GRID designs games that address knowledge gaps and raise awareness to inspire behavioral change. These include games to fight stereotypes (StereoWiped), to make math learning fun (Gumbers), to educate policy makers on randomized control trials (Randomania) and we are now working on four new games, on financial literacy, open defecation (Flushed), climate change and my absolute favorite menstrual health (MoHiM)!
MoHiM is a mobile game about periods. The word itself means "an effort" in Urdu and it spells out the acronym for Menstrual Health Management. It's a simple mobile game, but with a twist. The game's mantra is: 'Gone are the days of crushing candies - It's time to catch those pads with undies!' The player is challenged to maneuver a pair of undies to catch pads, while avoiding objects that should not be used to control menstrual flow, such as newspapers, leaves and rags. Based on the number of pads caught, the game rewards the player with myth-busting keys that are used to break common menstrual myths such as "you cannot bathe during your period" or "PMS is not real". MoHiM challenges the idea that periods are evil: they are not the villain but the good guy, something that can be fun to learn about and talk about - because there is no shame in the period game!
Since MoHiM's launch on the App Store many pads have been caught, menstrual myths busted, and conversations started around periods. More than 30 news articles have been inspired by the app, partnerships have been created with NGOs who are working on women's health and most importantly, many friends, family and strangers, have become champions of change to support this bloody cause. We've seen people talking about periods, learning about periods and laughing about periods. We've also had our fair share of backlash and criticism, as we expected when drawing attention to a long-standing taboo, but it has been heartening to see that for every voice claiming the game is worthless and vulgar, there have been five calling it valuable, necessary and fun. The dialogue that MoHiM has started was the very purpose of it's creation, we believe you can't solve a problem without talking about it.
We are now taking MoHiM to the bottom billion, people who live in the world's poorest countries. Given that smartphones can be purchased for as low as $20 in areas where even toilets are a luxury, we can reach the poor through their phones. The next version of MoHiM will be developed for low-end Android phones that have high penetration rates among secondary school girls in Kenya. With our partners Femme International the game will be launched in three urban slums around Nairobi to educate and empower 3,500 girls enrolled in secondary schools. This context-vigilant version will have customized content, art and language suited for East African countries. We hope that by taking MoHiM to countries like Kenya, we can educate, engage and empower girls who face the worst forms of oppression.
Gaming the future
As founder of GRID, I am passionate about challenging stigma thorugh games: when I decided to make MoHiM, I wanted to raise my voice for my 16-year old self who lived in shadow of menstrual stigma, for women like Roshani Tiruwa 3, the 15-year old Nepali who died in a menstrual hut in December 2016, and for all the women around the world who are made to feel ashamed of their period. I hope to start the conversation on periods and create a domino effect that can educate, engage and inspire people all around the world.
There are more than one billion people living under $1.25 a day and almost the same number playing at least one hour of video-games worldwide4. The time is now to take it upon ourselves to leverage the power of digital games to inspire behavior change and fight intractable social challenges such as discrimination, oppression and a goal of improving health and education outcomes. The question is, "are you game?