Private health care is internationalizing, with increased mobility of both patients and health workers. Turkey, for example, is aiming to liberalize its health sector, welcoming foreign health insurance and boosting private provision of care. Trinidad and Tobago are set to import several hundred health workers from Uganda, with ambitions to build a medical tourism sector. But at what cost to their own citizens' access to healthcare, or to an equitable distribution of skilled medical workers?
Turkey is one of a number of low- and middle-income countries around the world eager to attract fee-paying international patients, or 'medical tourists', driven at least in part to generate foreign exchange earnings.
Turkey, however, sees the lack of international insurance portability as an impediment to its medical tourism ambitions. Late last year it tabled an Annex to the Trade in Services Agreement (TISA), a new treaty initiated by the United States involving 50 countries, including the 28 Member States of the European Union. The Annex calls for portability of private and public health insurance across all countries that would eventually sign off on the accord.1
Yet Turkey is having difficulty meeting the health needs of its own citizens, which is likely to worsen with any growth in providing private health care to international patients.
Secret Negotiations Putting Health on the Trading Block
Consider, first, the context. TISA. This group of "really good friends of services," as they call themselves, are frustrated by the lack of new liberalization commitments under the World Trade Organization's General Agreement on Trade in Services (GATS).
Services liberalization is not a high priority for most low-income countries in the WTO, largely because they lack strong commercial service sectors that would benefit. Yet for many middle- and high-income countries this is not the case, an open global services market is seen as vital to economic growth, with services now accounting for 70 per cent of global GDP.
One of the sectors on the TISA negotiating table is health. The large portion of health services in wealthier countries provided or financed by governments has long been seen by private health interests as ripe for the picking. As a 2010 report by PwC summarized, between 2010 and 2030 the OECD and BRIC nations will spend over USD 70 trillion on health services, a "huge spend [that] will … create a market for private organisational investment and management" with governments "typically agree[ing] to build in profit margins to induce private sector involvement" (p. 5)2.
TISA, like all trade treaties, is being negotiated in secret. But there have been leaks - including Turkey's proposal which addresses a key barrier to expanding international medical travel: the lack of health insurance that is as mobile as the patient.
Some efforts to overcome this barrier have already been made. There are medical tourism brokers who encourage companies that offer health insurance to their employees to partner with private providers in another nation with lower costs3. Private insurers may offer incentives if their policy-holders seek care in a nearby, less expensive country4. Some private insurers are selling policies for medical services intentionally provided out of country, for example by marketing advanced care available in state-of-the-art hospitals in Colombia3 to the under-serviced Caribbean nations.
Internationalized Health Care and Insurance Markets: Cause for Concern?
To those involved in the industry, the answer is no. These arrangements, they argue, increase affordable care, especially if medical travellers have little access in their own country because it may be too poor or too small to provide it.
There are also instances where governments directly fund medical travel for their citizens for similar reasons: lack of facilities or skilled providers, medically unacceptable wait-times, or specialized care not available in their own countries. Intuitively, such arrangements are reasonable. And many of the world's countries are not in a position to afford (at least as yet) skilled hospital care for all of their citizens within their own borders. Nor does it make sense if the countries are geographic neighbours, equally small and poor.
Hence it is clear that some cross-border rationalization in hospital care could be efficient, effective and equitable. But that is not how most cross-border care is developing, and certainly not in the case of Turkey and the TISA countries now negotiating liberalized services trade. In fact, most of the TISA negotiating nations are high income countries already with the capacity to provide high-end health care for their own citizens.
Turkey, which seems keen to attract patients from wealthier TISA members, spends a respectible USD 600 per capita on health annually - 73 per cent of which is public5. Catering to increased demand, the private sector in Turkey is growing rapidly, driven in part by a policy decision in the early 2000s to extend public insurance for services in private hospitals, which saw a 10-fold increase in the number of patients they treated between 2002 and 20096.
Another component of this growth is Turkey's unabashed effort to become one of the world's hubs for medical tourism. Turkey was the 'platinum sponsor' at the 2011 World Medical Tourism Congress (hosted by the US-based Medical Tourism Association), buying almost as much display area as all of the other countries combined. According to a 2014 business report, Turkey now ranks 6th in global medical tourism, with the Ministry of Health hoping "to reach the $20 billion mark in medical tourism revenue by 2023,"7 revenue primarily benefiting its private sector.
This aspiration is what lies behind Turkey's quest for TISA portability in health insurance. Turkey is requesting that de-regulated insurance mandates should include both private and public coverage. So, just as Turkey's public insurance finances private hospitals, the government would like to see the public insurance of other TISA countries do the same. "In short," the leaked annex continues, "there is a huge untapped potential for the globalization of healthcare services… reflected in the growing cross-border delivery of health services through movement of (patients)…"1
But there are Costs
Despite improvements in recent years, Turkey's life expectancy for both men and women is near the bottom of the European region. Infant mortality is double the average, primary health care remains underfunded and the number of hospital beds per capita sits near the bottom of the European ladder. Despite improvements in training and numbers, the country still has the region's second lowest ratio of physicians and lowest ratio of nurses per capita6. Put bluntly: as medical tourism grows, accessibility for local citizens will almost certainly worsen, accompanied by an internal 'brain drain' of already scarce health workers from public to private hospitals catering to international patients. As a 2015 guide for visitors to Turkey noted:
''In an ironic twist of fate, while state hospitals struggle with overcrowding and equipment breakdowns, many private hospitals in Istanbul and Ankara are destinations for "health tourists" - foreigners who combine their medical treatment with short vacations8.''
These adverse market dynamics become more acute when we consider a recent agreement between two unlikely nations: Uganda (a low-income country) and Trinidad and Tobago (a high-income country).
Ten years ago Uganda discovered oil in its western region, but it lacked the technical expertise to exploit it. It called on Trinidad and Tobago for help. In bilateral reciprocation Trinidad and Tobago last year (2014) requested that Uganda export 263 of its health workers to plug holes in its own workforce9, and in doing so it violated the 2010 World Health Organization's Code of Practice on the Recruitment of Health Professionals.
The Code, developed in recognition that the density of health workers is critical to improving health, calls on Member States to "discourage active recruitment of health personnel from developing countries facing critical shortages10." Uganda faces a critical shortage with less than a third of the WHO recommended minimum. Trinidad and Tobago, with 10 times as many physicians and almost 3 times as many nurses per population, does not9.
Uganda's problems lie in a low GDP, low taxation rates, low health spending as a per cent of public revenue, high rates of private health spending, and complaints amongst public health workers that they are paid too little and often late. As a result, there is a huge number of vacancies in posted public health positions, yet at least some unemployed health workers (the actual numbers are disputed).
In turn, Trinidad and Tobago, which spends 23 times per capita on health compared to Uganda5, has made an irresistible offer: quadrupled salary, free housing, meal allowances, paid transportation and a 20 per cent salary bonus9. Given their own country's poor public health performance why wouldn't Ugandan health workers want to leave? Nor, once the offer is made, should they be forced to remain in their home country; that would be as much in violation of the Code as Trinidad and Tobago's request for health workers in the first place.
However, as a past president of the Ugandan Medical Association put it, "This is not the time for the government to be giving away the few human resources we have. This government needs support from a country like Trinidad and Tobago, not the other way around"11.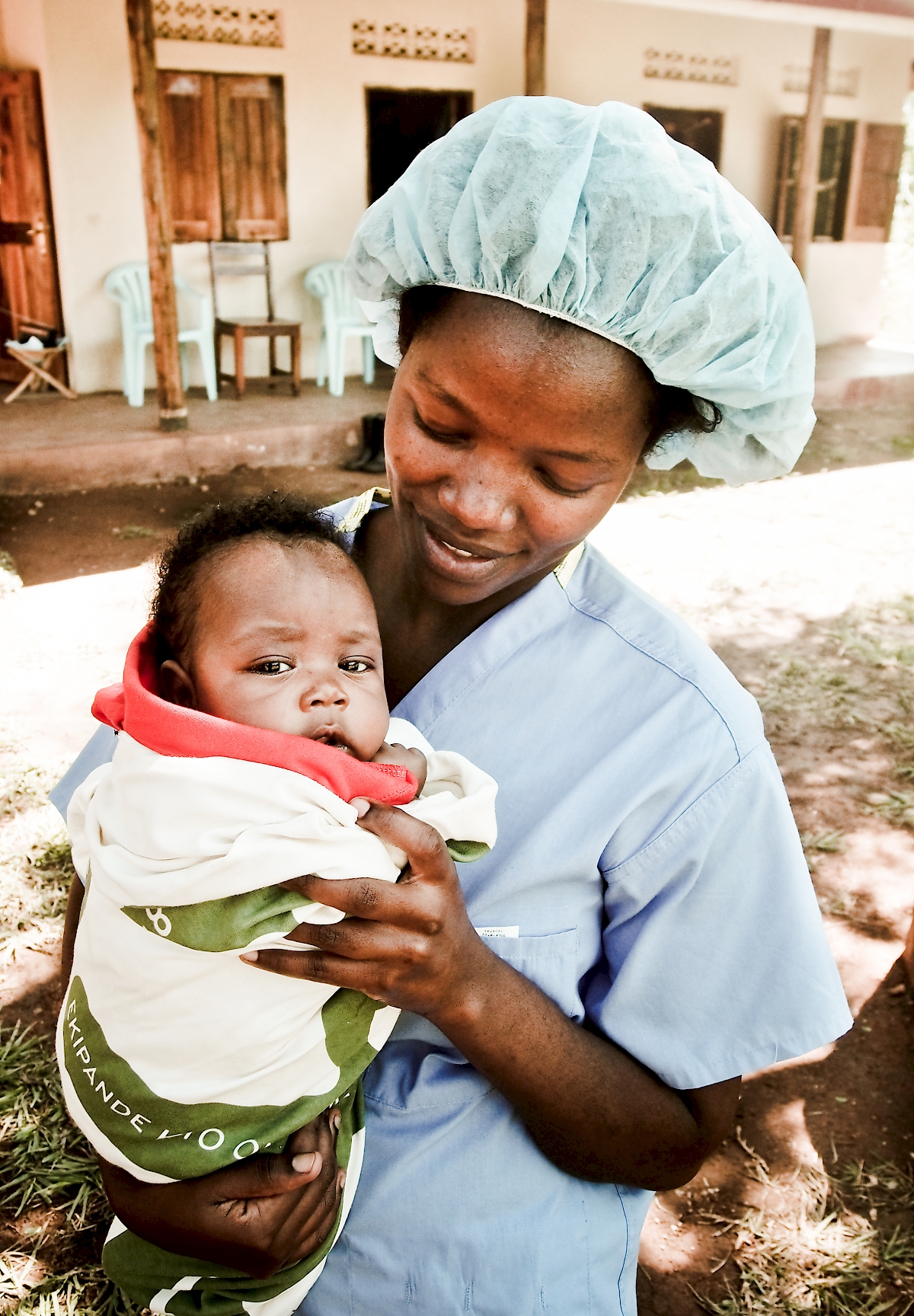 Making Matters Worse: Is Medical Tourism driving Migration?
Beyond expanding it's workforce, Trinidad and Tobago is now also engaged in active promotion of medical tourism, with a target of 6,500 such patients by the end of 2015, and a 20 per cent annual increase thereafter, to be cared for in the country's private hospitals1213. It is specifically targeting its aging diaspora population scattered across the American region, notably in the USA where 'Obama-care' reforms are seen as an incentive for recent émigrés to return home for less expensive health care, assuming the insurance problems can be resolved13.
But it requires more specialists to meet the expected demand and, as a recent article cautioned, any growth in the country's medical tourism would need to consider "the limited supply of medical professionals."12 Assuming Trinidad and Tobago has annual hospital admission rates similar to other high-income countries (about 10 per cent of the total population), its medical tourism ambitions would consume 5 per cent of the country's available beds and health workforce – at a time when the country acknowledges it can't meet the specialist needs of its own population. Among Trinidad and Tobago's health worker request: about a quarter of Uganda's entire stock of critically short-supplied specialists, the very types in demand in medical tourism14.
Hence, while individual Ugandan health workers will benefit from their multi-year stay in Trinidad and Tobago, Ugandans in need of health care will lose. Furthermore, Ugandan's working in Trinidad and Tobago, whether in the public or private system, will likely be supporting growth in the medical tourism sector without necessarily increasing access for locals. Similarly in the case of Turkey's TISA annex, another county's tax-funded public health monies would go into Turkey's expanding private system rather than sustain its own public system. Turkey's economy may benefit, but not necessarily the Turkish population in need of hospital access.
It may be possible to manage such arrangements (medical tourism in Turkey, health worker migration from Uganda) in ways that benefit all citizens in the treaty-ratifying or bilaterally agreeing nations. As yet, however, the proposed or existing arrangements fail to do so.